And So The Tour Begins
Good day to all.
Band, crew and equipment are neatly packed up and ready to head north today as the Turn Of The Cards and Scheherazade and Other Stories tour kicks off in Vermont Saturday. Annie, Michael, Rave, Dave, Frank, and Jason are all in fine form and spirits after a very intense schedule of rehearsals.
Everyone is looking forward to this run of shows and re-connecting with longtime friends and fans. Annie and Michael commented, "We wish that we could be playing for all our fans around the world, but we'll be feeling their love every time we take to the stage. We've decided to record and film the shows so we can share the evening with everyone and will look forward many more shows in 2012".
Ticket sales have been great, and there are a still a few of the special VIP packages left.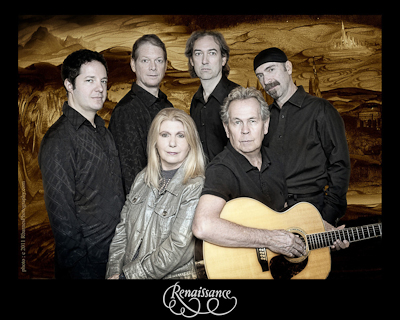 Photo: Richard Barnes