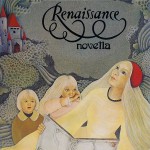 Excitement abounds in the Renaissance camp!  Our Kickstarter campaign is coming to a close – thank you for your generous support! And almost one year since our last sold-out concert tour, we are proud to announce the first run of performances of the 2012-2013 touring schedule.
We will present two different programs on the tour:
Classic album Novella along with timeless favorites and selections from our soon to be released album Grandine Il Vento,
Reprise of the successful 'Turn Of The Cards and Scheherazade and Other Stories' concept
As more shows are added there will be updates via the Renaissance mailing list, the band's Facebook page and official website.
Please note that this is the first run of shows being announced and that performances in additional cities and countries are planned.
Please visit the tour page for up-to-date specifics on cities and programs