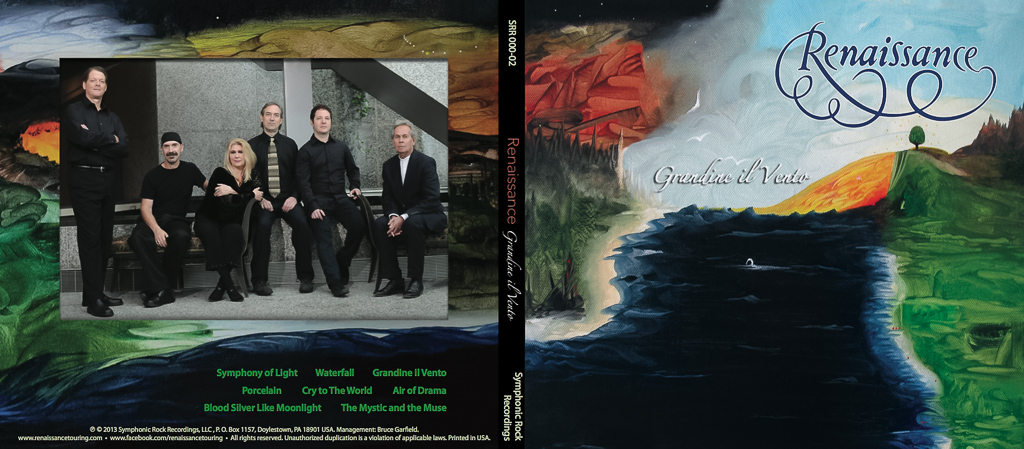 Vocalist Annie Haslam describes the tracks:
Symphony of Light
A tribute to the genius Leonardo Da Vinci.
Waterfall
About the rainforests in Brazil… I have been there many times and love it!
Grandine il Vento
A love song that transcends life itself.
Porcelain
About an African village and the people who live there.
Cry to the World
Our 'World Song' in honour of Mother Earth and all who are part of her.
Air of Drama
A love song about two people who come together again later in their lives in Paris, where they had first met.
Blood Silver Like Moonlight
This is a duet with John Wetton. He has been a friend for many years and I always felt our voices were similar in their timbre and range. I was told once by a 'spiritual' energy friend that John and I sang in the Angels choir together. That is what this song is about. Remembering the choir!
The Mystic and The Muse
I was inspired to write this by two of my paintings The Mystic and The Muse. Although it is a fantasy in a way, I see Michael as The Muse and me as The Mystic.